The Japan Rail Pass offers an incredibly economical way to travel throughout Japan by rail. However, some restrictions do apply. The pass is not
valid for any seats, reserved or non-reserved on "NOZOMI" and "MIZUHO" trains on the Tokaido, Sanyo and Kyushu Shinkansen lines. An exchange order has to be purchased before you go to Japan, as it is only available for sale outside of Japan.
Who is eligible?
You will be eligible to purchase the JR Rail Pass if you meet one of the following conditions:
Foreign tourist visiting Japan from overseas for sightseeing, under the entry status of "Temporary Visitor".

Only those with their passports bearing the stamp of a "Temporary Visitor" can qualify for the Japan Rail Pass.

A Japanese national living in a foreign country

Is qualified to live permanently in that country
Is married to a non-Japanese residing in a country other than Japan.
Note: Those who meet the above stated conditions must produce relevant documents at the point of purchase of the JR Pass.

Prices for the All Japan 7D JR Pass start from $344*(In-Store Price)
*Prices fluctuate according to exchange rate.
Give us a call to enquire about the latest prices of the various rail passes!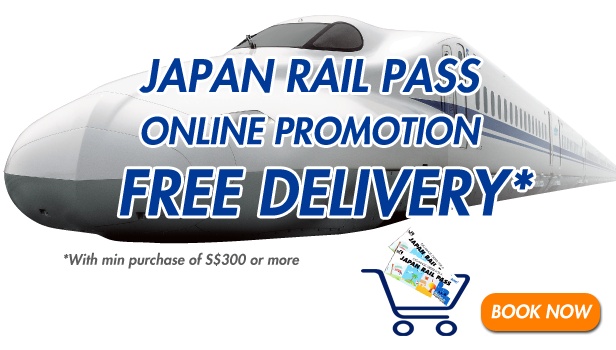 FREE DELIVERY!*
*With minimum purchase of S$300 or more, otherwise delivery charges start from S$3/pass (local registered mail only).
*H.I.S. bears no responsibilities for any lost or damaged mail.
We also offer the following rail passes for sale :
JR Region
Type of Passes
All Japan Nationwide Pass
Ordinary Car - 7 / 14 / 21-Day
Green Car - 7 / 14 / 21-Day