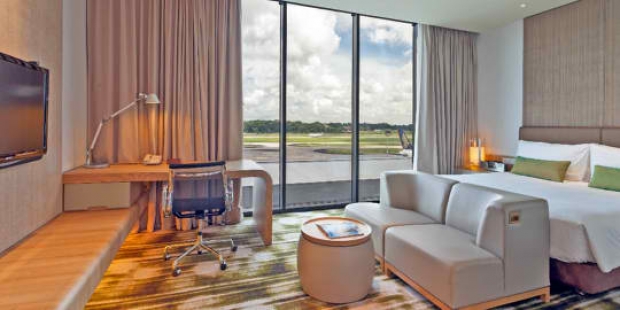 WIN A STAY IN OUR PREMIER RUNWAY VIEW ROOM WITH BREAKFAST FOR TWO.

*Each paying guest at Bar '75 enjoys a chance to participate and limited to one contest entry per bill per night.
*The winner will be announced at the end of the World Cup Finals at Chengal Ballroom (Sunday, 15 July 2018).

Catch all the World Cup 2018 matches live at Bar '75, with drink promotions not-to-be-missed. Find us on Facebook and play our GIF game to enjoy 1-for-1 on house pours. Guess the final winner and stand to win a stay* in our premier runway view room with breakfast for two. Plus, score a chance to win free drinks for the year at Bar' 75 during the finals at Chengal ballroom. Terms and conditions apply.

Check out Crowne Plaza Changi Airport for more details about this offer and to book your accommodation now!