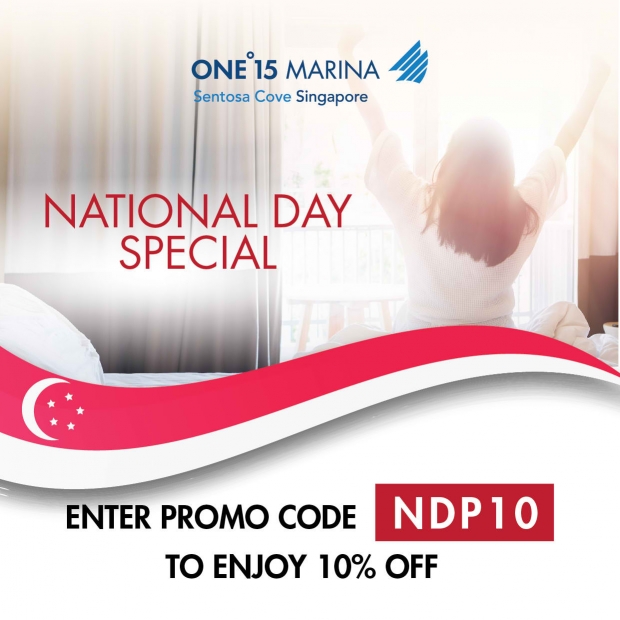 Commemorate the nation's 53rd birthday with ONE°15 Marina Sentosa Cove. You can even get a glimpse of the dazzling display of fireworks by the Marina Bay area during the National Day rehearsal and actual parade!
PROMOTION PERIOD: 1 – 31 August 2018
PRICE: Enter promo code "NDP2018" to enjoy 10% off BAR.

Singaporeans can present your pink NRIC upon check-in to get a further 5% off!

Tel No. +65 6305 6988