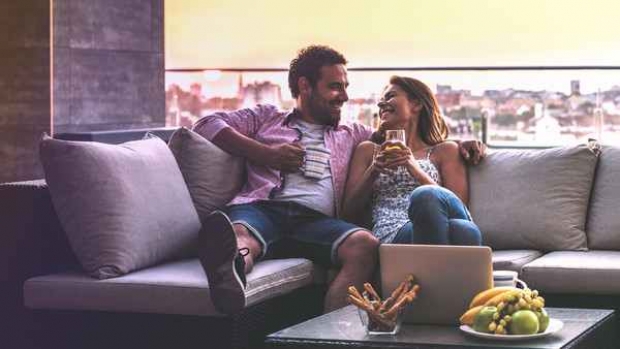 This summer save up to 30% on your holdiays in Asia with Mövenpick Hotels & Resorts.
Soak up some summer sun at our beach resorts in Phuket. Enjoy family time on the beach in sun-washed Pattaya, shop at the lively night bazaar in colourful Chiang Mai, or savour 'me time' at the spa in serene Hua Hin.
Save up to 30% on our best available rates
Book at least 5 days in advance from 15th May to 15th August 2018
Valid for stays with 2 nights minimum from 15th May to 31st August 2018
Receive a complimentary $20 voucher to spend in the hotel's restaurant(s).
All our hotels offer free Wi-Fi
​Summer - Terms & Conditions
Supplementary Information
All rates are based on the Best Available – Flexible rate of the day, are fully pre-paid at time of booking, non-cancellable, non-amendable and non-refundable. All rates are room only rates unless hotels state otherwise.
Description of the offer:
Applicable for stays from 15th May 2018 up to and including 31th August 2018 and booked from 15th May 2018 up to and including 15th August 2018 and for new reservations only.
This offer is applicable for a minimum length of stay of two nights when booking 5 days in advance.
Subject to availability at the participating hotels.
Not applicable for bookings of 10 rooms or more or as part of a group booking. Mövenpick Hotels & Resorts has the final say to whom it is applicable or not.
May not be combined with other discounts, special offers or negotiated rates.
Not valid for the Mövenpick Nile cruise ships (Mövenpick MS Hamees, Mövenpick SB Feddya, Mövenpick SS Misr, Mövenpick MS Sun Ray, Mövenpick MS Darakum, Mövenpick MS Royal Lotus, Mövenpick MS Prince Abbas and Mövenpick MS Royal Lily).
The customer's credit card will be charged immediately at time of booking for the total amount quoted for the entire stay. The charged amount is non-refundable and payments cannot be used for other stays, services or merchandise.
Unless otherwise stated, quoted rates are per room per night, based on double occupancy and do not include taxes, gratuities, resort fees or incidental charges. The displayed discounts are based on standard room types, even though such room types may not be available in all hotels.
Mövenpick Hotels & Resorts reserves the right to withdraw this offer at any time without prior notice.
The campaign rates are not eligible for airline frequent flyer programs.
The competent courts in Switzerland shall have exclusive jurisdiction over disputes in connection with these Terms and Conditions. The foregoing shall however not deprive the customer of any non-waivable statutory venues granted by law. These Terms and Conditions and all disputes arising therefrom shall be governed by Swiss law under the exclusion of its conflict of laws rules, whereby the foregoing choice of applicable law shall only be applicable as far as it does not deprive the customer of any non-waivable statutory protections granted by the laws of the customer's country of residence.
In the event any provision of these Terms and Conditions is held to be invalid or unenforceable, the remaining provisions of these Terms and Conditions shall remain in full force and effect.
Check out Mövenpick Hotels & Resorts for more details about this offer and to book your accommodation now!