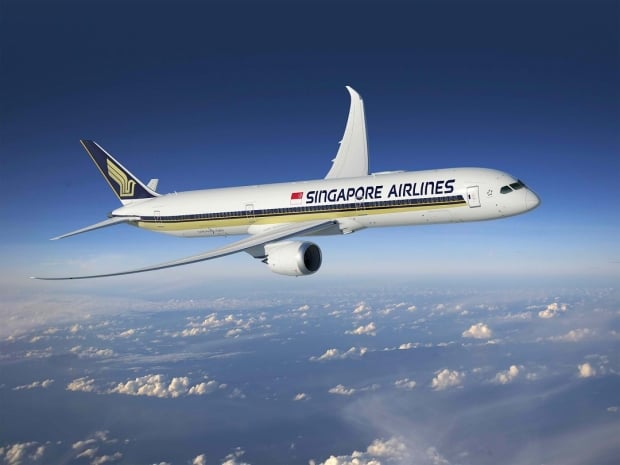 Economy Class Special fares for you and your loved ones from S$208 to over 30 destinations!

Sale period: 18 June to 13 July 2018
Travel period:
• Economy Class fares are valid from 18 June to 13 July 2018
• Premium Economy Class and Business Class fares are valid from 22 June to 23 July 2018
• Travel period for Economy Class fares valid for selected period between 1 July and 31 December 2018
• Travel period for Premium Economy Class and Business Class fares valid for selected period between 29 June and 31 December 2018
Visit www.singaporeair.com/mastercard to discover even more great fares!
DESTINATION
ALL-IN ECONOMY CLASS
FARES FROM
Bangkok
S$228
Hanoi
S$248
Hong Kong
S$278
Denpasar (Bali)
S$258
Mumbai
S$418
Perth
S$508
Shanghai
S$478
Osaka
S$668
Paris
S$1,048
London
S$1,058
Zurich
S$1,098
Terms & Conditions
A customer who holds a HSBC credit card (except HSBC USD card, HSBC Corporate card and HSBC Debit card) ("Card") issued by HSBC Bank (Singapore) Limited ("HSBC"), ("Cardholder") and who fulfills these terms and conditions shall be eligible to participate in this promotion ("Promotion").
The advertised fares include the price of the air ticket and associated taxes. Fares quoted are subject to change due to currency fluctuation.
Fares are available from the above mentioned period, or when seats sell out.
Fares quoted are per person for travel out of Singapore from now till 31 December 2018.
A minimum of 2 or more passengers must travel together on the entire itinerary for the fare to apply.
Blackout dates and flight restrictions apply.
HSBC will not be responsible for any failure or delay in the transmission of the transactions by any party including but not limited to acquiring merchants, merchant establishments, or any telecommunications provider.
HSBC is not the supplier of and accepts no liability for the goods and services provided by the merchant involved in this Promotion.
HSBC reserves the right to vary any of these terms and conditions, or to withdraw this Promotion, at any time in its discretion without prior notice.
All information is accurate at the time of publishing or posting online.
Visit HSBC Promotion for more details about this offer and to see all deals exclusive for cardholders.