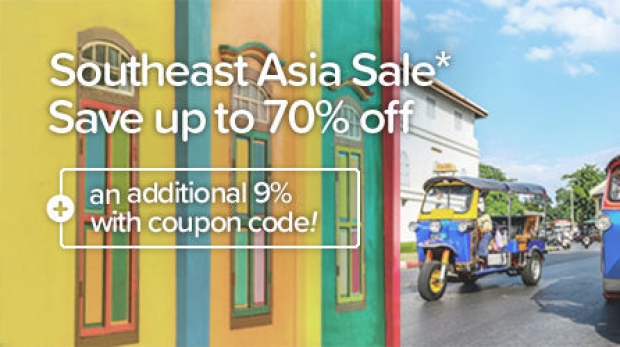 Southeast Asia Sale! Save up to 70% Off
An additional 9% with coupon code: ILOVESEA
​
Coupon Terms & Conditions
• Book by 11:59pm MT on 05/08/2018 on the Singapore version of Hotels.com.
• Travel by 20/10/2018
• Major chains are excluded. For a list of non-participating hotels, please click here
• Bookings made using this coupon are not eligible for Hotels.com Rewards

Check out Hotels.com for more details about this offer and to book your accommodation now!