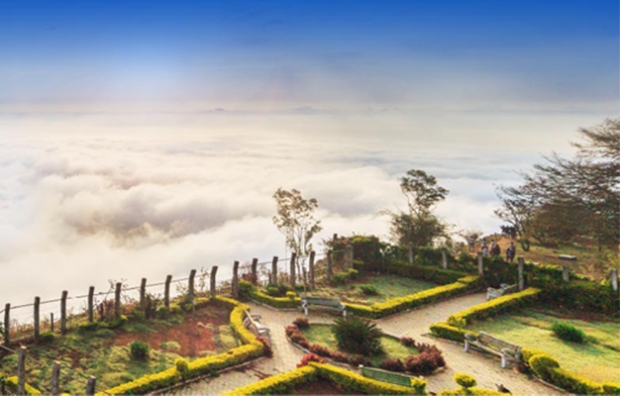 Get set for exciting experiences in India and across the globe.
Enjoy 10% off on all Jet Airways Economy and Premiere base fares when you book with your American Express® Card.
How to book:
Visit www.jetairways.com or mobile app
Select preferred destination and travel period
Enter promo code 9WAMXE10 for Economy Class, or 9WAMXP10 for Premiere Class
Pay with your American Express Card on checkout page
Booking period: 1 August - 31 August 2018
Travel from Singapore: 1 August onwards
Terms and Conditions apply.
Jet Airways is India's premier international airline and operates double daily flights from Singapore to Mumbai, Delhi and Bengaluru with convenient connections to the rest of India as well as beyond India to Middle East and European destinations like Paris, London, Amsterdam and soon, Manchester (from 4th November 2018).

Offer Terms & Conditions
Jet Airways "10% off all Economy and Premiere Class base fares" promotion with American Express ("Promotion") is valid for online and mobile bookings from 1 August – 31 August 2018 (both dates inclusive), for travel period from 1 August 2018 onwards.
The discount is valid only on base fares for Economy and Premiere Class air tickets and does not apply to additional taxes and surcharges.
All travel bookings must be made at www.jetairways.com or on Jet Airways mobile app for promotion to be valid.
Payment must be made with an Eligible American Express Card.

"Eligible American Express Cards" are qualifying personal American Express Cards issued by American Express International Inc. in Singapore, including American Express Cards issued by DBS Bank Limited, United Overseas Bank Limited and Citibank Singapore Limited.
American Express Corporate Cards are not eligible.

Card Members may be asked to present the Eligible American Express Card used to make the online purchase for verification purposes during check-in.
Eligible American Express Card Members must apply the specified promotion codes for the respective booking classes during checkout:

Economy Class: 9WAMXE10
Premiere Class: 9WAMXP10

Offer is subject to availability and confirmation. Seats are limited and may not be available on all flights or all dates.
Promotion codes applied to base fares are valid for travel on Jet Airways operated flights departing from Singapore only.
Transactions made using an Eligible American Express Card will be converted to Indian Rupees at time of settlement. However, you will be billed in Singapore Dollars (SGD). Hence, it is possible that the billed amount on your card statement may be more than the fare shown on the ticket.
Advance purchase conditions may apply.
Air tickets purchased are non-transferable.
Promotion codes and discounts applied will be nulled if there are any booking class changes made on the ticket after purchase confirmation. Card member will be required to be pay for the fare difference, re-issue, penalty, and other fees (if applicable).
Promotion is not valid in conjunction with other promotions, vouchers, and/or discounts, unless otherwise specified.
Discounts, vouchers, and privileges are not exchangeable for cash, or other kinds of goods and services.
Promotion is not valid in conjunction with other promotions, vouchers, discounts, and not exchangeable for cash, or other kinds of goods and services unless otherwise specified.
American Express acts solely as payment provider and is not responsible or liable in the event that such services, activities or benefits are not provided or fulfilled by the merchant. Card Members acknowledge that any disputes in relation to the above are to be directed solely to Jet Airways, who is providing such services, activities or benefits.
American Express and Jet Airways reserve the right to change the Promotion, or Terms and Conditions at any time without prior notice. Should there be any dispute, the decision of American Express and Jet Airways shall be final.
Jet Airways' Purchase Conditions, and Terms of Carriage apply. For full Terms and Conditions, visit www.jetairways.com
Check out American Express Singapore for more details about this offer and to see all deals up for grab!