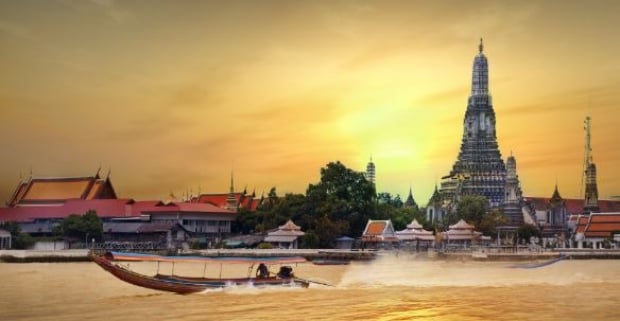 SINGAPORE SUMMER WITH MASTERCARD
Sales period: Now - 24 August 2018

Departure period: Now - 19 December 2018
Blackout date:
Singapore to Japan only 15 - 31 October/8 - 9 November/15 - 20 November 2018
Singapore to all destinations except Japan 8 - 9 November/15 - 20 November 2018
From Singapore to
*All inclusive roundtrip
starting from (SGD)
Bangkok
278
Chiang Mai, Krabi, Phuket
472
Chiang Mai
(Operate by THAI Smile)
471
Chiang Rai
(Operate by THAI Smile)
510
Hanoi, Phnom Penh, Yangon, Ho Chi Minh, Vientiane
307
Guangzhou, Hong Kong
556
Chengdu, Xiamen
573
Beijing
589
Shanghai
510
Kunming
535
Taipei
584
Seoul, Busan
702
Fukuoka, Nagoya, Osaka, Tokyo
662
Sapporo
710
Kolkata, Dhaka
514
Bengaluru, Hyderabad, Chennai
568
Mumbai, Delhi
491
Kathmandu
665
Islamabad, Karachi, Lahore
780
Auckland
1,385
Dubai, Muscat
734
Brussels, Copenhagen, Frankfurt, Milan, Moscow, Munich, Oslo, Rome, Stockholm, Vienna
1,033
London, Paris, Zurich
1,181
Terms and Conditions:
Flight Application
Valid on any TG flight operate by TG
TGxxxx (4digits) flight operated by THAI Smile
Stopover
1 free stopover permitted at Bangkok for the entire journey.
In case of stopover, please book Multi City here.
Minimum Stay
2 days - Flight to Thailand
5 days - Flight to Europe & Middle East
Maximum Stay
14 days for Thailand
1 month for others
Mileage Accrual
Booking code V, W - 25% of actual mile flown
Booking code T, K - 75% of actual miles flown
Child ticket
Accompanied child age 2 to 11 years: Charge 75% of the fare
Infant ticket
Infant under 2 years without seat: Charge 20% of the fare
Fare Conditions
1. No Show fee: SGD 80
2. Change flight/ date: Permitted with a charge of SGD 100
3. Name correction (Same person): Permitted with a charge of SGD 50
4. Name change (different person): Not permitted
5. Cancellation/ Refund:
5.1) Totally unused ticket
Thailand: No refund
Regional: SGD 100 per ticket for adult/child/infant
New Zealand/ Middle East/ Intercontinental: SGD 200 per ticket foradult/child/infant
5.2) Partially used ticket: No refund
Other Terms and Conditions
- Limited seats per flight
*Fares are inclusive of applicable taxes and fuel surcharges, the break down will be shown during the online booking process. Fares are correct at the time of publication; however, the levels may vary based on fluctuations in the tax.
THAI reserves the right to change fares and conditions without prior notice.
Check out Thai Airways for more details about this offer and to book your seats now!