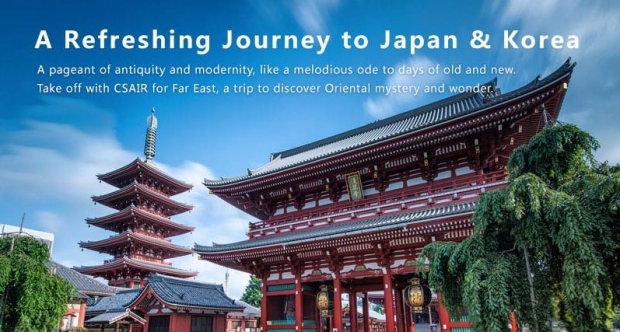 Sale period: Now - 20 September 2018
Travel period: Now - 20 January 2019
Departure
Destination
Round Trip Price
(tax included)
Singapore
Nagoya
From SGD547
Singapore
Tokyo
From SGD548
Singapore
Osaka
From SGD553
Singapore
Seoul
From SGD580
Singapore
Busan
From SGD580
Gentle Reminder:
Prices of some flights may differ on some dates. Please refer to the online search results.
Please refer to the prices and conditions of use for air tickets at the time of issuance.
The above-mentioned prices include taxes and fees.
Check out China Southern Airlines for more details about this offer and to book your seats now!