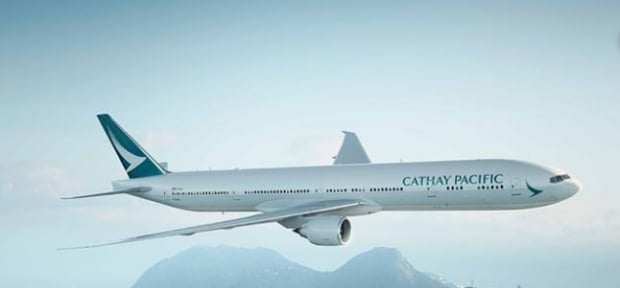 Enjoy 20% off Premium Economy and Economy Class fares for flights originating from Singapore to selected destinations including Hong Kong, Bangkok, Taiwan, Japan (excluding Sapporo) Korea, China, USA and Canada.

Use Promo Code: HSBCSG

Terms & Conditions
Promotion is valid till 31 December 2018, for travel by 28 February 2019.
Limited to first 300 eligible tickets.
Discount is valid for Economy Save, Standard, Flex and Premium Economy Standard and Flex fares only.
This promotion applies to customers (each a "Cardholder") holding HSBC Premier Mastercard® Credit Card issued by HSBC Bank (Singapore) Limited (and its successors and assigns) (the "Bank") in Singapore ("Eligible Credit Card"). Eligible Credit Card must be used for all relevant payments during the Promotional Period in order for Cardholders to receive the Offers (as defined below) under this promotion. Payment via PayPal will not be accepted.
In case of any dispute, the Bank reserves the right at any time during or after this promotion to request a Cardholder to submit the relevant original sales slips, official payment records and/or such further documents or evidence as may be required for inspection. All related documents submitted to the Bank will be retained by the Bank and will not be returned to the Cardholders.
Booking restrictions by Cathay Pacific apply and the Cardholder should always refer to the booking conditions on Cathay Pacific website www.cathaypacific.com/sg/hsbcpmc.
Terms and conditions from Cathay Pacific Airways Limited and Asia Miles Limited apply. Please contact Cathay Pacific Airways Limited and Asia Miles Limited for details.
This promotion is subject to these terms and conditions. The Bank and/or Cathay Pacific Airways Limited reserve the right to amend these terms and conditions and to terminate the Offers under this promotion at any time without prior notice to the Cardholders. The Bank and/or Cathay Pacific Airways Limited accept no liability for any such change or termination.
The Bank accepts no liability for and makes no representations or warranties regarding the quality of goods and services provided by Cathay Pacific Airways Limited [and/or Asia Miles Limited].
No person other than the Cardholder and the Bank will have any right under the Contracts (Rights of Third Parties) Act to enforce or enjoy the benefit of any of the provisions of these terms and conditions.
In case of disputes arising out of this promotion, the decision by the Bank and/or Cathay Pacific Airways Limited shall be final and conclusive.
These terms and conditions are subject to applicable prevailing regulatory requirements of the Bank.
These terms and conditions are governed by and will be construed in accordance with the laws of the Singapore.
Check out HSBC Promotion for more details about this offer and to see all deals up for grab!