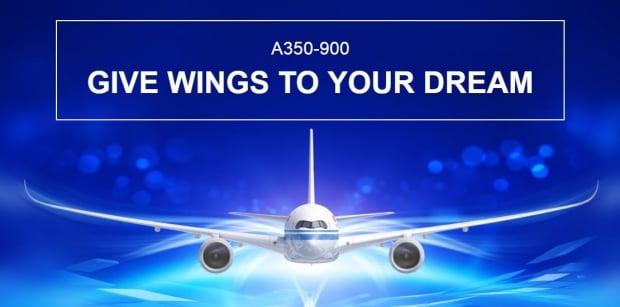 Air China is introducing the Airbus A350-900 to its fleet in 2018. The A350-900 is a mid-size, twin-engine wide-body jet airliner with a maximum range of approximately 15,000 km.The A350's wide cabin offers superior comfort, while onboard Wi-Fi gives you uninterrupted access to friends, family and colleagues via your own portable electronic devices. Join us aboard the new A350-900 for the journey of your dreams!From October 2018, the Air China A350-900 will be flying Beijing-Milan(CA949、CA950), Shanghai-Milan(CA967、CA968), Shanghai-Frankfurt(CA935、CA936), and Beijing-London(CA855、CA856).
Route
A350-900 flight dates
Cabin
Round-trip fare (incl. taxes)
Singapore-Beijing-Milan
Beijing-Milan
From Oct 15, 2018
Economy Class
From SGD862
Singapore-Beijing-London
Beijing-London
From Feb 1, 2019
Economy Class
From SGD1,036
*The above prices include airfare and tax. Please note that this offer is subject to availability.

Terms and conditions apply.
Check out Air China for more details about this offer and to book your seats now!