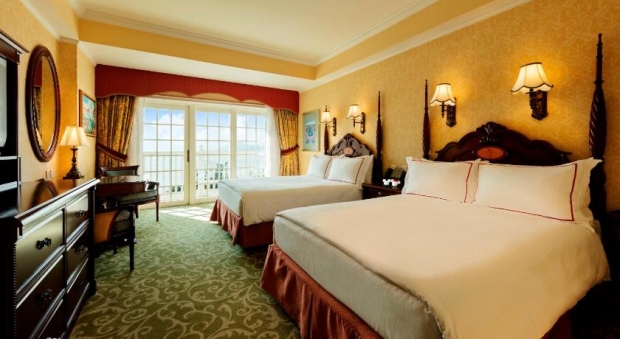 We are celebrating Black Friday and Cyber Monday with a fantastic offer! It's one of the best experiences you can have staying at Kingdom Club Room, Hong Kong Disneyland Hotel. Enjoy up to 40% off flexible rate when you book online during November 22 - 27, 2018. Book your next stay today!

Receive the royal treatment when you choose to stay at Kingdom Club. As a member of the Kingdom Club, you can look forward to personalized services, complimentary snacks and beverages, bedtime stories with our cast members and meeting Disney Friends in pajamas at night.

Learn more about Kingdom Club
Each Eligible Guest is entitled to reserve a maximum of one room within the same check-in and check-out date.
Important Details
This offer is valid for check-in on selected dates from November 22, 2018 to March 31, 2019, with check-out date on or before April 1, 2019.
This offer is applicable for Kingdom Club Room in Hong Kong Disneyland Hotel ("Hotel") only.
An extra charge of HK$200 per person per night applies to the third and fourth Guests aged 12 or above staying in the same Hotel room.
Subject to Paragraph 3 above, each Hotel room can accommodate up to a maximum of 4 Guests. At least one adult must be a staying guest in each Hotel room.
A 10% service charge based on the sum of the discounted room rate and extra charge (if any) will be applied.
View Terms and Conditions or check out Hong Kong Disneyland for more details about this offer!