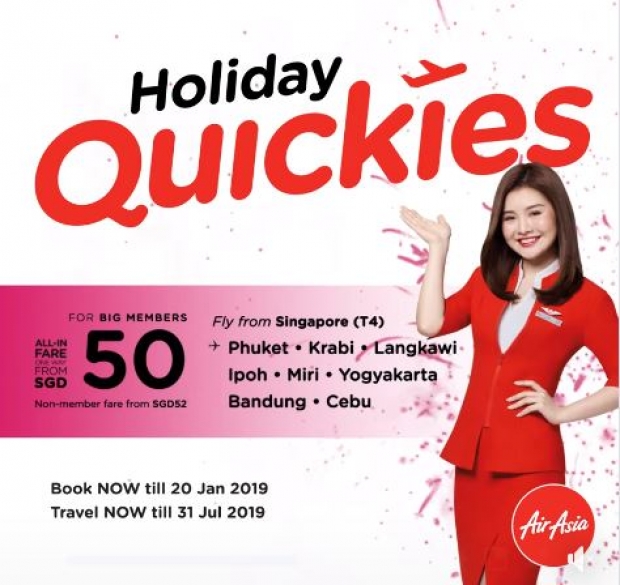 Goodbye 2018, Hello 2019!

As a treat, we're giving 1.9 MILLION PROMO SEATS to kick off your 2019 #AirAsiaHolidayQuickies adventures! Isn't that the best way to welcome the new year?!

Head to http://bit.ly/2019HOLIDAYsss now, or use the AirAsia Mobile App to book your flights!

Book NOW till 20 Jan 2019
Travel NOW till 31 Jul 2019

Terms and conditions apply.
Check out AirAsia Facebook Page for more details and to know the latest happenings!