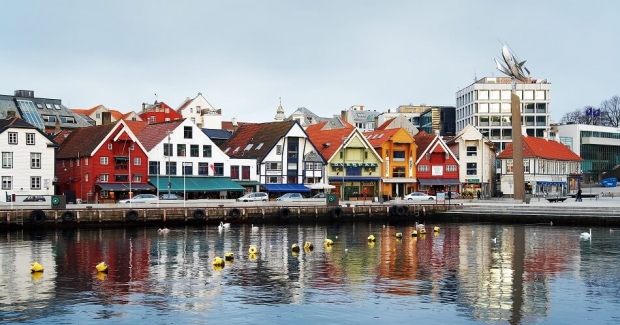 SCAN AND FINLAND PROMOTION

Sales period: 16 January - 31 March 2019
Departure period: 16 January - 31 July 2019

Blackout period: 1 - 3 February 2019/18 - 19 April 2019/17 May 2019

*All inclusive round trip starting from
One Way SGD 804 | Round Trip SGD 1,383
From Singapore to
(via Copenhagen to) Aalborg, Aarhus, Billund
(via Oslo to) Alesund, Haugesund, Kristiansand, Kristiansund, Molde
(via Oslo to) Alta, Bergen, Bodo, Harstad Narvik, Stavanger, Tromso, Trondheim
(via Oslo to) Kirkenes, Longyearbyen
(via Stockholm to) Angelholm, Ornskoldsvik, Gothenburg, Kalmar, Malmo, Ronneby Karlskrona, Sundsvall Harnosand, Tampere
(via Stockholm to) Helsinki, Kiruna, Lulea, Ostersund, Oulu, Skelleftea, Turku, Umea, Vaasa
Terms and Conditions:
Flight Application
Under Flight Application, to add : Between SIN/BKK/CPH-OSL-STO vv, any TG's flights operated by Thai.
Between CPH/OSL/STO vv and points in Scandinavian cities and Finland, any SK flights operated by Scandinavian Airlines.
Minimum Stay
5 days
Maximum Stay
2 months
Applicable for Royal Orchid Plus and Star Alliance member
Booking code Q: 100% of actual miles flown

Applicable for Royal Orchid Plus member only
Booking code T, K: 75% of actual miles flown
Booking code V, W: 25% of actual miles flown
Child ticket
Accompanied children age 2 - 11 years: Charge 75% of the fare
Infant ticket
Infant under 2 years (during traveling period) without seat: Charge 20% of the fare
Fare Conditions:
1. Flight/Date Change
Permitted with fee SGD 100/person/transaction
2. Name Change (different person)
Not permitted
3. Name Correction (same person)
Permitted before departure with fee SGD 50/person
4. Upgrade to Higher Class
Permitted to collect additional fares
5. Cancellation/Refund
Totally unused ticket: SGD 200
Partially used ticket: not permitted
Other Terms and Conditions
1 free stopover in each direction.
- Limited seats per flight
*Fares are all inclusive, the break down will be shown during the booking process.
However, the taxes and surcharges maybe changed subject to the rate of currency exchange.
Check out Thai Airways for more details about this offer and to book your seats now!