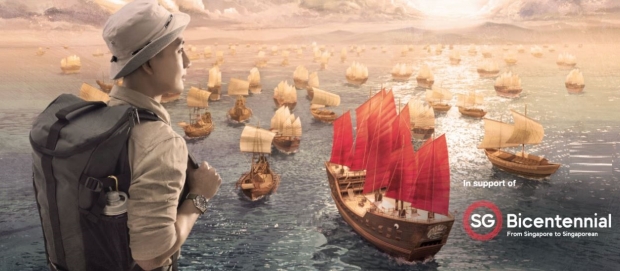 Embark on a highly immersive journey along the Maritime Silk Route in the Maritime Experiential Museum with our engaging and interactive educational programmes or experience multi-sensory simulation enhanced shipwreck with special effects,at Typhoon Theatre in celebration of the Singapore Bicentennial.
About the Singapore Bicentennial
The Singapore Bicentennial in 2019 is the commemoration of the 200th anniversary of Raffles' landing in Singapore, which was one of the key turning points in our history. It will be an opportunity for us to reflect on how our nation came to be, how far we have come, and how we can go forward together.

Aside from looking at the 200 years from 1819, the Bicentennial will also go back further 500 years to the 14th century, to appreciate the context of Singapore's evolution leading up to 1819. The commemoration will also examine how we have responded to, and been part of, regional and global influences and events.

In these 700 years, we went from being a place with a geographically strategic location, to a nation and people with unique characteristics.

Check out Resorts World Sentosa for more details about this offer and to see all deals up for grabs!