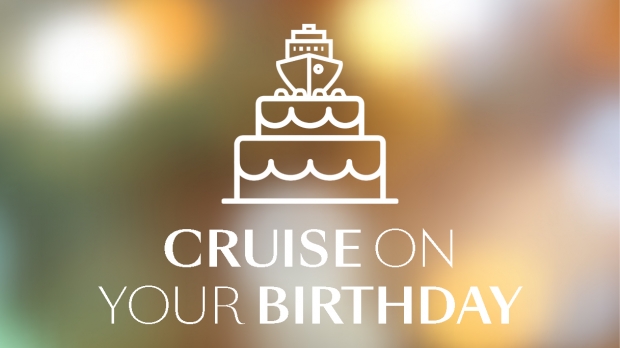 Cruise on your birthday month this 2019 and celebrate with fun treats onboard! Let SuperStar Gemini, SuperStar Aquarius, or Star Pisces take you to amazing destinations on your special day at 30% off base fare for all guests, a free birthday package, and free cruise-long Wifi for 2!

SuperStar Gemini
Sailing Period: Now until 1 May 2019 (except 3, 6, and 16-20 Feb, 21-30 Mar, 23-27 Apr)

SuperStar Aquarius
Sailing Period: Now until 31 Dec 2019

Star Pisces
Sailing Period: Now until 30 Dec 2019 (except 5-7 Feb, 1-3 Oct, 24 and 25 Dec)

Details:
Specific terms and conditions may apply per vessel and per itinerary. On the booking page, please click "View Offers" for details.
30% off base cruise fare applies for all guests on SuperStar Gemini, SuperStar Aquarius, and Star Pisces.
Minimum of 2 guests per cabin required. Infant pays 25% of Promotional Twin Share fares upon 2 paying guests sharing the same cabin. Booking is subject to cabin availability and capacity-controlled.
Only 1 birthday guest per cabin is entitled to the birthday package (500g cake, cabin decorations) and free Wifi for 2 pax, and each cabin must be booked under the Cruise on Your Birthday promotion. Proof of birth date must be presented onboard upon redemption of Wifi.
Fares shown online are based on double occupancy. Online prices are inclusive of port charges, holiday surcharge (where applicable), accommodation, full-board meals, and use of onboard facilities and entertainment.
Offer is exclusive of gratuities, visa charges (where applicable), shore excursion fee, and any other incidental charges. Gratuities, however, can be prepaid upon booking online.
Star Cruises reserves the right to withdraw or amend this promotion at any time and without prior notice. All final prices are to be confirmed upon booking. Please refer to the relevant terms and conditions for reservations. This offer cannot be backdated nor used in conjunction with any other promotional offers. Should any dispute arise, the decision of Star Cruises shall be final.
For details on the destinations / ports of call of Star Cruises, please select ship:

Star Pisces – 1N Hong Kong Cruise
Terms and conditions apply.
Check out Star Cruises for more details about this offer and to book your next getaway now!