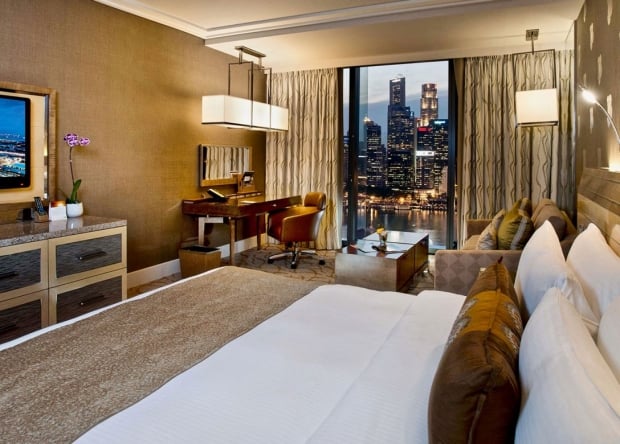 13% off the best available rate (BAR) when you pay with a Citi credit / debit card

Book by date: Sun, 30 June 2019
Room Type: Deluxe, Premier, Club, Grand Club, Orchid Suite (Club – Orchid suite rooms not available from 27 September – 2 October 2018)
Cancellation policy: 2 days prior to arrival – standard hotel cancellation policy.
Offer will not be available for booking during below additional blackout dates:
28 December 2018 – 4 January 2019
8 – 10 August 2019

https://www.marinabaysands.com/hotel/offers/citibank-exclusives.html

Offer Valid till: June 30, 2019

Terms and Conditions:
- All bookings, reservations and payment must be made with a valid Citibank Credit Card.
- This offer is non-transferable, not redeemable for cash, and may not be used in conjunction with any other offer or promotion. Confirmation of booking from MBS is required to confirm reservation.
- MBS' and Company's general terms and conditions apply to the Clients.
- The MBS hotel's standard Terms and Conditions apply:
https://www.marinabaysands.com/hotel/terms-andconditions.
html#BB5FMU40YJyeFyDK.97
- Citibank's and MBS' decision on all matters relating to the Promotion will be determined at its reasonable discretion and is final and binding on all participants.
- Citibank shall not be responsible for the quality, merchantability or the fitness for any purpose or any other aspect of the products and/or services provided by third parties and Citibank shall not at any time be responsible or held liable for any loss, injury, damage or harm suffered by or in connection with the products and/or services provided by third parties. All disputes about quality or performance of the products and/or services shall be resolved directly with the restaurant.
- Citibank and MBS reserve the right, at their reasonable discretion, to vary, add to or delete the Promotion terms and/or terminate the Promotion at any time.
- "Citibank" refers to Citibank Singapore Limited. The terms "MBS" and "Marina Bay Sands" refer to Marina Bay Sands Pte Ltd.

Check out Citibank for more details about this offer and to see all deals up for grabs!