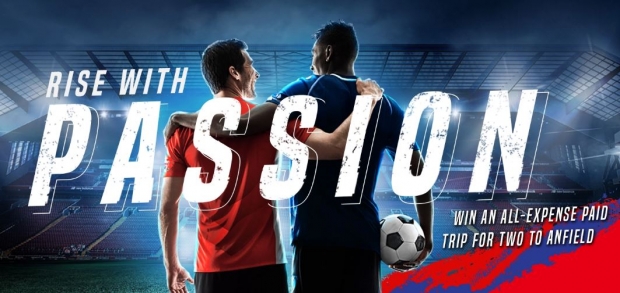 Malaysia Airlines and Liverpool Football Club are uniting to celebrate your partnerships that have driven you to Rise With Passion. Just partner up and tell us how you have both inspired each other to reach your goals like how Malaysia Airlines and Liverpool FC never walk alone.
You could win an all-expense paid trip for two to Anfield! Contest is valid from 2nd April – 22nd April 2019.
Here's how to enter
STEP 1. TAKE A PICTURE OR VIDEO TOGETHER
Pair up with a friend and tell us how great partnerships result in success.
STEP 2. GET CREATIVE
Make it fun, make it loud. Don't forget to add in some Malaysia Airlines and Liverpool FC!
(shirts, caps, flags – anything to incorporate the two)
STEP 3. GIVE US YOUR 7-WORD CHEER
Create a unique cheer to show your support for Liverpool FC.
STEP 4. UPLOAD ON FACEBOOK OR INSTAGRAM
Share your LFC cheer and greatest goal with the hashtag
#RiseWithPassion #MHxLFC and tag @malaysiaairlines in your caption.

Participants must update their profile privacy setting to 'public' for valid contest entries.
Entries must include both Malaysia Airlines and LFC logos. 3 of the best submissions will win an all-expense paid trip for two – this includes a tour of Anfield Stadium, tickets to the last home match of the season, dinner with LFC legend and exclusive LFC merchandise.
The top ten creative submissions will have their 7-word cheer featured on the LED boards at the pitches on Anfield.

Check out Malaysia Airlines for more details about this offer and to see all deals up for grabs!