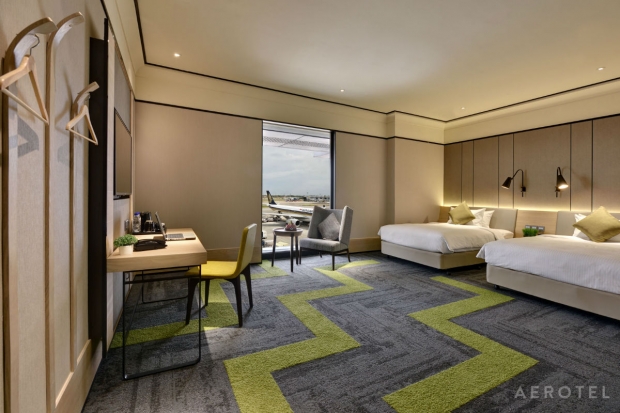 Designed by travellers for travellers, this one-of-a-kind book-by-hour airport transit hotel concept is poised to offer convenient and comfortable airport accommodation particularly for air travellers with long transit duration or flights at wee hours.
Enjoy 10% off Best Available Rates at participating Aerotel transit hotel properties worldwide when you check out with promo code MCAROREG10 with your Mastercard.
List of participating properties for Aerotel Transit Hotels
Hong Kong International Airport
Singapore Changi Airport
Abu Dhabi International Airport
Rio de Janeiro RIOgaleão - Tom Jobim International Airport
Kuala Lumpur International Airport
Muscat International Airport
London Heathrow Airport (opening in Q4, 2018)
Terms and Conditions:
Offer is valid from 30 November 2018 to 31 October 2019, both dates inclusive.
Offer is valid for Mastercard branded cards issued by Mastercard customer banks in the following Asia Pacific countries.
Offer is valid only for participating Aerotel transit hotel properties.
Cardholders must complete their stays by 30 December 2019.
Offer is valid when promo code MCAROREG10 is used upon check out via http://www.myaerotel.com/global/en/.
The promo code must be entered and applied at the payment page in order to enjoy the Offer.
The promo code cannot be used with another promo code or coupon code.
Offer is subject to availability and advance reservations may be required.
Each participating Aerotel Transit Hotel Property has a policy addressing cancellation and/or blackout dates that may apply.
A student identification card may be requested at point of check-in from the participating merchant. In any case, the cardholder could not produce the student identification card, he/she may be denied of the Mastercard Overseas Student Education Program offer and may be charged a full fee.
Check out Mastercard for more details about this offer and to see all deals up for grabs!