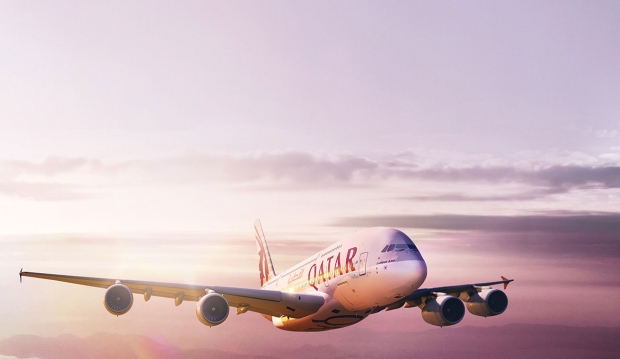 Book from now till 20 September 2019
15% off Economy Class and Business Class to selected new destinations
10% off two-to-go fares on Business Class product, the Qsuite, to Doha, Qatar
Note: Valid for OCBC Mastercard® Credit and Debit Cards.
Book now: www.qatarairways.com/mcexplore

Terms and Conditions:
The travel period for any ticketing purchased pursuant to the Offers starts from 21 March 2019, and the last applicable date of travel shall be the last date available in Qatar Airways' booking system.
Payment must be made with OCBC Mastercard Cards.
The blackout periods for travel in respect of the Offers shall apply as per the prevailing Qatar Airways fare terms and conditions.
The Economy and Business Fares Promo Offer is applicable for RT, OW and multi-city only if one of the legs are to or from new destinations.
The Economy and Business Fares Promo Offer is not available to China Mastercard cardholders in respect of the following origin and destinations: LGW, AGP, JMK and GOT flights.
The Qsuite Trunk Offer is valid only with a minimum of 2 (two) passengers traveling together, with minimum stay of 3 (three) days.
The Qsuite Trunk Offer is applicable for OW and RT, no open jaw allowed. An open jaw ticket is an airline return ticket which covers travel from the port of departure to one destination, and return travel to the port of departure from a different destination (e.g. Point A-Point B / Point C-Point A).
The Qsuite Trunk Offer is valid only on 7 (seven) days advanced purchase rules.
The Qsuite Trunk Offer is non-refundable after departure on first segment.
Change fees may apply for the The Qsuite Trunk Offer.
Fare terms and conditions shall apply to the Offers as per base fare rules in the respective Points of Sale apply.
Additional discount applies only to base fare.
All-in fares include all taxes, fees, and surcharges which are subject to currency fluctuation.
Peak period surcharges may apply.
Seats are limited and subject to availability.
Fares are subject to change without prior notice.
Other terms and conditions apply. Please review at the time of booking.
OCBC and participating Merchants reserve the right to vary/amend the privileges or terms and conditions without prior notice.
Not valid in conjunction with other promotions, vouchers and/or discounts, unless otherwise stated.
Check out OCBC Card Promotion for more details about this offer and to see all deals up for grabs!