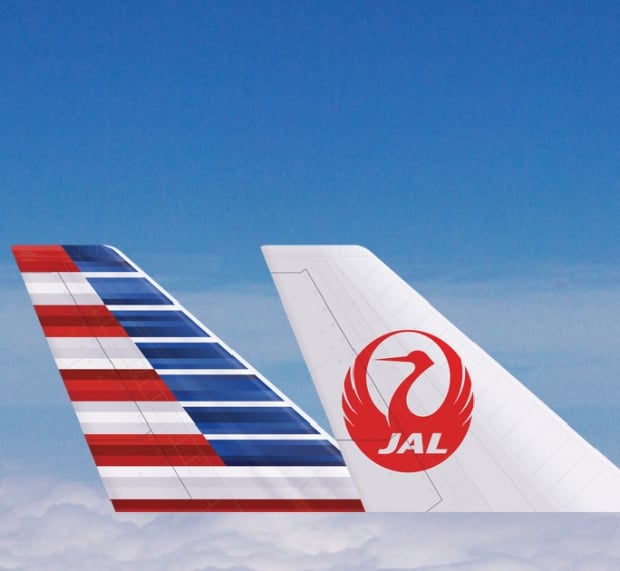 Book now to enjoy:

• Exclusive rates on flights to USA from S$1,100

Booking Period: From now till 31 July 2019
Travel Period: From now till 31 January 2020
Destination
Economy Class
Premium Economy Class
Business Class
All-in fare in SGD from
SAN DIEGO
1,262
2,859
6,143
LOS ANGELES
1,129
2,149
5,690
LAS VEGAS
1,253
2,769
6,125
SAN FRANCISCO
1,129
2,249
5,809
PORTLAND
1,253
3,039
6,143
SEATTLE
1,100
2,349
5,693
SALT LAKE CITY
1,253
2,949
6,181
CHICAGO
1,253
2,505
5,809
DALLAS
1,253
2,949
6,738
NEW YORK
1,276
2,409
6,145
BOSTON
1,253
2,994
7,128
ORLANDO
1,482
3,084
7,185
MIAMI
1,884
3,084
7,100
VANCOUVER
1,332
2,505
5,515

Terms and Conditions:
Promotion is only valid for booking made through American Airlines sales office or partnering agencies via phone or email.
Tickets are non-transferable and valid on American Airlines and Japan Airlines only.
Change of outbound flight is not permitted. Change of inbound flight is permitted with a change fee of SGD75 after outbound departure.;
Cancellation will be charged at SGD200.
2 permitted stopovers in each direction; the first will be free and subsequent charged at SGD150.
Single open jaw is permitted at either origin or destination only.
All fares are non-refundable.
American Airlines and Japan Airlines reserve the right to amend the airfares, terms and conditions without prior notice.
All airfares, include airport taxes, fuel surcharge and insurance, subject to availability.
In a case of no-show, a no-show fee of SGD400 will be imposed.
DBS General and Travel Promotions Terms & Conditions apply, visit www.dbs.com.sg/dbscardstnc.
Check out DBS Card Promotion for more details about this offer and to book your accommodation now!