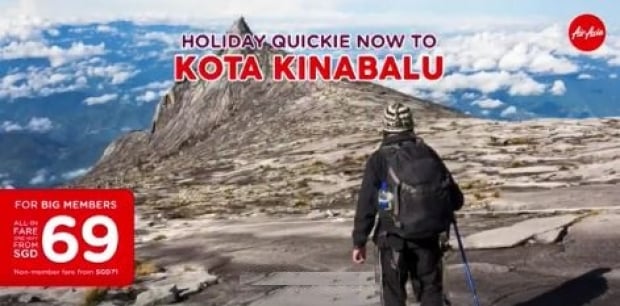 Our one-week only promo fare of SGD69* is to the stunning, Kota Kinabalu!
Book here now: https://air.asia/WwtxH

Island paradises, relaxing spas, adrenaline-pumping activities, breathtaking nature landscapes and wildlife awaits you all in one place.
Book your #
AirAsiaHolidayQuickies
to
Kota
Kinabalu from
SGD69
* here
https://air.asia/WwtxH
by 14 July 2019.
Travel now till 31 Jan 2020. T&Cs apply.
*member all-in one-way fare

Check out AirAsia's Facebook Page for more details and to know the latest happenings!