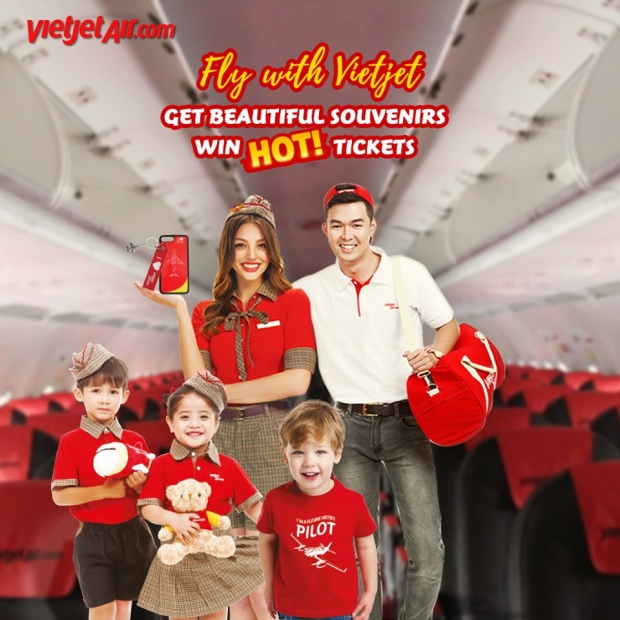 FLY WITH VIETJET - GET BEAUTIFUL SOUVENIRS, WIN HOT TICKETS

Apart from cosplay, Vietjet Summer Party also holds an interesting photo competition with HOT prizes. It's very easy by taking just one simple photo.

HOW TO JOIN:
Step 1: Take photos with souvenirs in the summer menu on a Vietjet flight and post them on your Facebook account with hashtag #Vietjet#quaxinhvietjet. Photos of children's products are prefered.
Step 2: Comment the link of the photos posted on your Facebook account under Vietjet's official competition post.
The Organization Committee will put beautiful photos together in an album of the respective batch on Vietjet's fanpage.
Step 3: Call for votes for your photos uploaded by the Organization Committee in the album of each respective batch.

Timeline: 8 July 2019 - 31 August 2019
Prizes are attractive with dozens of domestic two-round flight tickets and hundreds of lucky prizes.
Don't miss out on the chance to win our incredible Summer prizes! Join now and seize them all!

Terms and conditions apply.
Check out VietJet Air's Facebook Page for more details about this offer and to know the latest happenings!