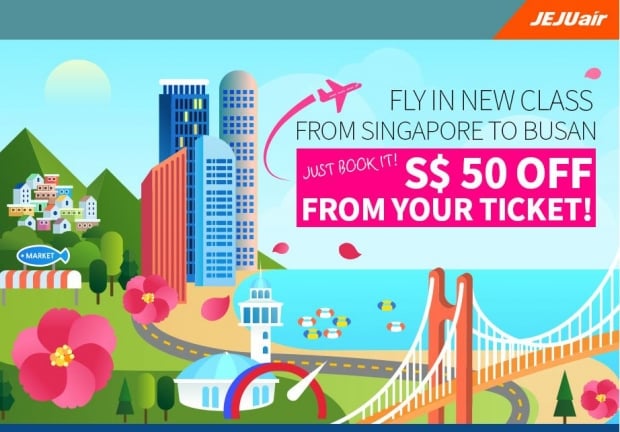 Fly in New Class from Singapore to Busan

Sale Period: 2019.07.30 ~ 08.12
Boarding Period: 2019.07.30 ~ 10.26
Destination
One Way Fare
(NEW CLASS)
Busan
SGD 310
Terms and Conditions:
Booking air ticket is available at our homepage, mobile app and mobile web.
Fuel surcharge and airport taxes are not included. A fuel surcharge and taxes are subject to change due to a floating exchange rate on the date of ticket issuance.
There are limited number of seats for each departing dates.
Mentioned special fare is available for FLY fare on JEJU air channel and extra charge needed for checked baggage.
Checked baggage is not included in special fare of the event.
Please check the specific information about change/cancellation or refund when purchasing of a confirmed reservation.
For the service of NEW CLASS information details please check on JEJU air website.
Check out Jeju Air for more details about this offer and to book your seats now!