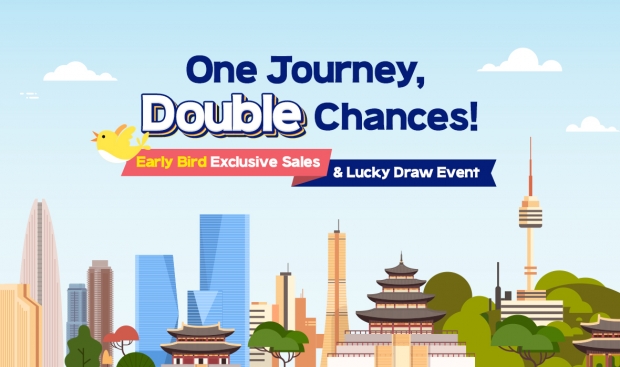 Event Period : OCT 7, 2019 – NOV 15, 2019
Travel Period : DEC 28, 2019 – MAY 21, 2020

Eligibility : Economy ticket holders departing from Singapore, purchased through online or mobile homepage of Asiana Airlines Singapore Region during the event period.
Destination
Economy Class
Fare from (Tax Included)
Seoul (Incheon)
SGD 595 ~
Terms and Conditions
Fares are round trips from Singapore to Incheon.
Refund : NON-REFUNDABLE, reissue fee is SGD85.00
Fares are subject to availability and upsell fares are offered when the fare you choose is not available.
Child fares are the same as adult fare
Mileage accumulation: Not permitted
Check out Asiana Airlines for more details about this offer and to book your seats now!