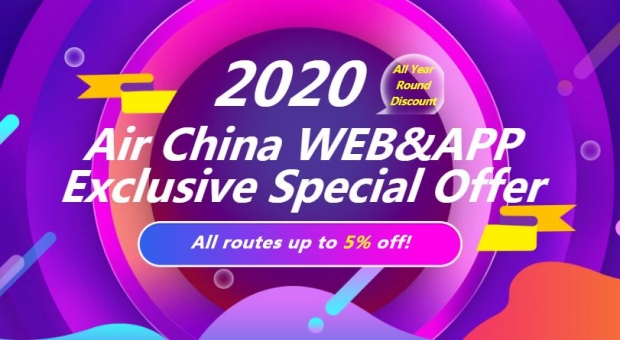 Air China special offers continues into the new year of 2020!

4% off all fare classes
Departing from Singapore to China
(does not include Hong Kong, China/ Macao, China/ Taiwan, China)

5% off all fare classes
Fly to North America, Europe, Japan and South Korea, Ulaanbaatar and Nursultan
Only available through the Air China website and Air China app!

Note:
Sale dates: January 1 - December 31, 2020.
Travel dates: January 1, 2020 - March 31, 2021 (based on the travel date for the first international segment of the flight).
Applicable flights: Air China operated flights departing from Singapore. Not applicable to codeshare flights.
Eligible passengers: This offer only applies to adult and child tickets. Infant tickets are not eligible.
Eligible classes: all fare classes.
For more details, please contact Air China call center:0086-10-95583.
Check out ​Air China for more details about this offer and to book your accommodation now!