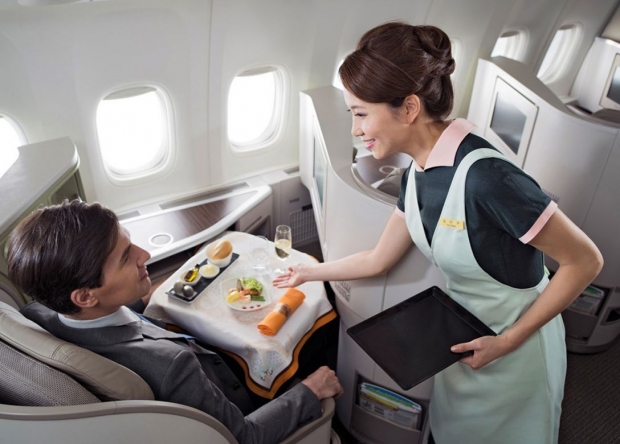 Offer Details
Enjoy 5% off regular fares for booking made at http://www.evaair.com/en-global/_Promotion/singapore/2020_citibank_promo.html

Sales period: Till 31st December 2020
Travel period: Till 31st December 2021
Offer Valid till: December 31, 2020

Terms and Conditions:
- Promotional discount (5%) is awarded only when customer books via the dedicated promotion link.
- Promotion is valid only when payment is made with Citibank Ready Credit, Debit or Credit card.
- This promotion is exclusive to cardholders of Citibank Ready Credit, Debit and Credit cards issued in Singapore only.
- Promotion is valid only for roundtrip flights with Singapore as country of departure, and Taipei, Japan, South Korea, China, Hong Kong, Macau, Vienna, London, Amsterdam, Milan, Paris, Brisbane, Los Angeles, San Francisco, New York, Seattle, Houston, Chicago, Vancouver or Toronto as destination cities.
- For one-way flights, only half the promotional discount (2.5%) is awarded.
- Applicable for adult, child & infant fare.
- Not valid in conjunction with other promotions, unless otherwise stated.
- Discount applies to airfare only. Airline fuel and insurance surcharge, passenger security charge, air navigation service charge and other taxes and levies are not included.
- Refunds and changes are subjected to penalty. No refund value for partially used tickets.
- Promotion is valid on EVA Air operating flights only.
- Fares may change due to currency fluctuations. Seats subject to availability at point of booking and confirmed upon payment.
- Citibank's and EVA Air's decision on all matters relating to the Promotion will be determined at its reasonable discretion and is final and binding on all participants.
- Citibank shall not be responsible for the quality, merchant-ability or the fitness for any purpose or any other aspect of the products and/or services provided by third parties and Citibank shall not at any time be responsible or held liable for any loss, injury, damage or harm suffered by or in connection with the Promotion provided by third parties. All disputes about quality or performance of the product and/or services shall be resolved directly with EVA Air.
- Citibank and EVA Air reserve the right, at their reasonable discretion, to vary, add to or delete the Promotion terms and/or terminate the Promotion at any time. In addition and without prejudice to the foregoing, EVA Air reserves the rights to amend their fares and terms and conditions relating to their sale of flights/tickets without prior notice.
- "Citibank" refers to Citibank Singapore Limited and "EVA Air" refers to EVA Airways Corporation.

Check out Citibank for more details about this offer and to see all deals up for grabs!