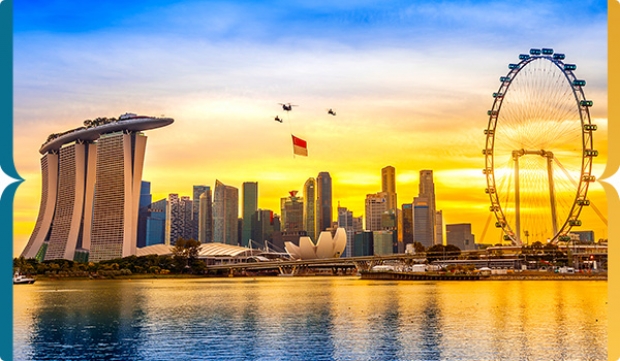 Reach further with Vietnam Airlines
Book and travel today until 31 March 2020
To
Economy Super Lite
Fare from
Business Classic
Fare from
Shanghai
SGD 491
SGD 1,549
Taipei
SGD 419
SGD 1,075
Kaohsiung
SGD 423
SGD 1,075
Tokyo
SGD 498
SGD 1,576
Fukuoka
SGD 477
SGD 1,555
Nagoya
SGD 501
SGD 1,579
Seoul
SGD 537
SGD 1,615
Busan
SGD 532
SGD 1,610
Paris
SGD 963
SGD 2,355
Frankfurt
SGD 1,044
SGD 2,387
London
SGD 1,121
SGD 2,132
Bangkok
SGD 434
SGD 973
Luang Prabang
SGD 419
SGD 958
Phnom Penh
SGD 446
SGD 996
Siem Reap
SGD 281
SGD 831
Vientiane
SGD 422
SGD 961
Please note:
Taxes, fees, charges are subject to change at the time of booking.
Fares are subject to availability and may change without notice. Fares may not be available on all days or on all flights.
Check out Vietnam Airlines for more details about this offer and to book your seats now!