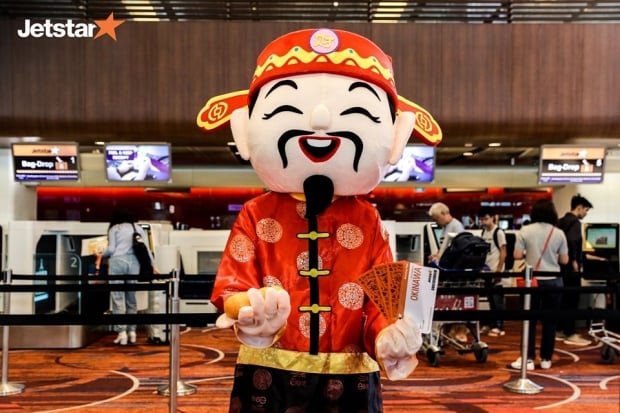 Stress of the new year hitting you hard already? We've got just the thing for you!

In celebration of CNY 2020, for three days only – 18, 20 and 22 Jan – Jetstar's God of Fortune will be hitting 3 locations around Singapore, spreading some New Year luck and fortune!

All you have to do is to find him, and offer him a pair of oranges in exchange for red packets containing gifts, flight vouchers or even free flights to Danang, Taipei and Okinawa!

Stay tuned to Jetstar Facebook page, because they'll be dropping clues to his exact location the day before he appears. Good luck!