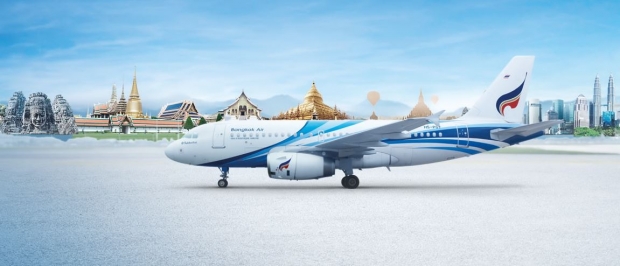 Experience the Real Journey in Paradise of Samui with Bangkok Airways!
Route
Journey
Type
Price All-inclusive (SGD)
Fare
Taxes
& Surcharges
Total
Singapore - Samui
One Way
130
109
239
Roundtrip
220
198
418
Terms and Conditions
Cabin Class
Economy
Ticketing Period
Until 31 March 2020
Traveling Period
After 01 March 2020
Maximum Stay
14 days
FlyerBonus Member
Not eligible for point accrual. (For more information, please visit flyerbonus.com)
Changes
Flight Change - Permitted within validity with a change fee SGD50 (and plus no show fee if applicable) per changed sector/per changed fare component. The new itinerary fare must be equal or higher. In case the new fare is higher, collect the differential fare The original non refundable amount remains non refundable *** INF no fee applied ***
Reroute - Permitted with a charge of differential fare plus fee SGD130 (and plus no show fee if applicable) per exchanged transaction , exchange to new ticket. The original non refundable amount remains non refundable. If a lower fare is available, the difference in fares will not be refunded to the passenger. ***INF no fee applied***
No-Show
Any changes or cancellation of reservation made after the original flight departure are considered no show and a no show fee of THB1,000 for Economy class / THB2,000 for Business and Premium Economy class will be applied.
Refund
Flight change : Before departure - Refund will be the full amount of the fare paid, less refund fee SGD80 per pricing unit.
Flight change : After departure - Non refundable. Unused taxes (Exempt Fuel/ Insurance Surcharge) permitted with administration fee SGD40 per ticket.
Child Discount
Child age 2-11 years pay 75% of adult fare.
Infant age under 2 years pay 20% of adult fare (without seat).
Surcharge
Fares are exclusive of airport taxes, fuel and insurance surcharges.
Remark
Limited seats per flight and may not be available on all flight.
Valid on Bangkok Airways operated flight only.
Best fare is taken from available normal promotion. Be noted that return (round trip) fare might be cheaper than one way trip on certain booking class of such promotion.
Check-out Bangkok Airways for more details about this offer and to book your seats now!