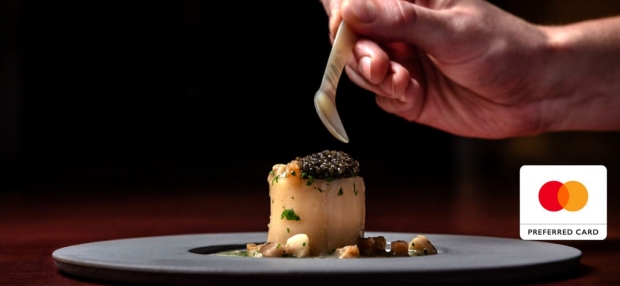 Mastercard Exclusive Dining Deal: 10% off food bill
Book now with promotion code 'MC10' and enjoy 10% off your food bill when you dine with your Mastercard at these restaurants!

Promotion Period: 1st Jan – 31st Dec 2020
Restaurants: : CURATE, Feng Shui Inn, Forest森, Pizzeria, Fratelli Trattoria, Osia Steak and Seafood Grill, Sessions, Syun, table65, Tangerine, TEPPAN by Chef Yonemura and The Rock Bar

Our following restaurants are open for dine-in:
- Feng Shui Inn
- Ocean Restaurant
- Osia Steak & Seafood Grill
- Syun
- table65

Malaysian Food Street continues to offer takeaways (self pick-up) and delivery via foodpanda and is open for dine-in.
You may call our Hotline at 8140 7228 to place your order from 10.30 am-8.00pm (Tue & Wed) or 10.30am-9.00pm (Thu-Sun).